*CYBER MONDAY SPECIAL*
BRUSH LETTERING AN ARTFUL ADVENTURE- HOLIDAY EDITION GIFT SET SALE!
Workbook Gift Set includes a brush marker, a chalk marker, a chalboard, chalkboard stickers, a gingie mug & a gingerbread ornament.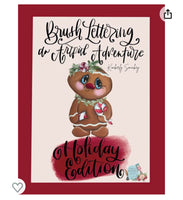 Brush Letter for Christmas!
Holiday Edition brush lettering and art workbook. Full of Holiday themed tracing guides, cheat sheets art & card making inspiration. Available on Amazon NOW!
Holiday Edition Workbook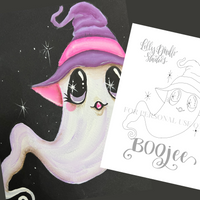 Spooktacular Tutorials!
Paint along with me to create your very own BOOjee Ghost! I teach you exactly how in this step by step video tutorial! I have a Printable Pattern waiting just for you!
I want this!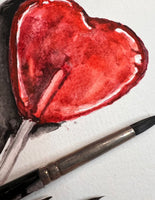 Grab your FREE Pattern Tracer and Paint this Lollipop with me!
Get instant access to the FREE pattern template & the step by step video tutorial to paint this realistic lollipop! My gift to you as a Lolly Doodle Insider!
click here for a FREEBIE
BECIME A LOLLY DOODLE STUDIOS "INSIDER"
INSIDER EMAIL PERKS
Become a Lollydoodlestudios insider simply by subscribing to our email list.
Every month you will get a freebie Template & Tutorial.

Be the first to hear news, new product & course & receive discounts,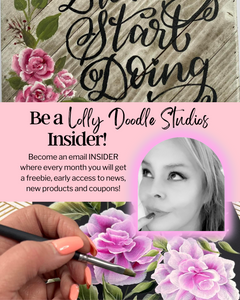 Testimonials
Thank you Lolly Doodle Studios! Even the packaging the workbook came in is beautiful. I can't wait for the Masterclass to begin!

Christy
Add customer reviews and testimonials to showcase your store's happy customers.

Author's name
Add customer reviews and testimonials to showcase your store's happy customers.

Author's name
I'm Kimberly...
What sets your soul on fire?
After multiple back to back losses & becoming a widow in my early 40's, I had lost everything and succumbed to the darkest moments of my life.  Picking up a paintbrush and painting Angels, quite literally saved my life. 
I started to notice many other women struggling with their own grief and sorrow, who also needed a hand out of those flames. I firmly believe we are to embrace one another through our trials, to extend a helping hand and encourage others to walk through the ashes...and find what creativity sets their soul on fire!
learn more ABOUT Kimberly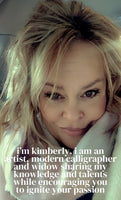 Surround Yourself With What Makes You Feel Joy
Creating Fine Art & Home Decor 
Inspiring & Teaching Others to Create a Beautiful Life Through Art
I BELIEVE WE WERE ALL CREATED TO CREATE
Designing art for others brings me joy and hope.
I teach painting techniques to all who have the desire to create!

.  
Floral Recommendations
The owner and staff at Wise Originals Florist & Gifts in Aston Pa are amazing to work with!  Click to visit their website! 
Visit Wise Originals